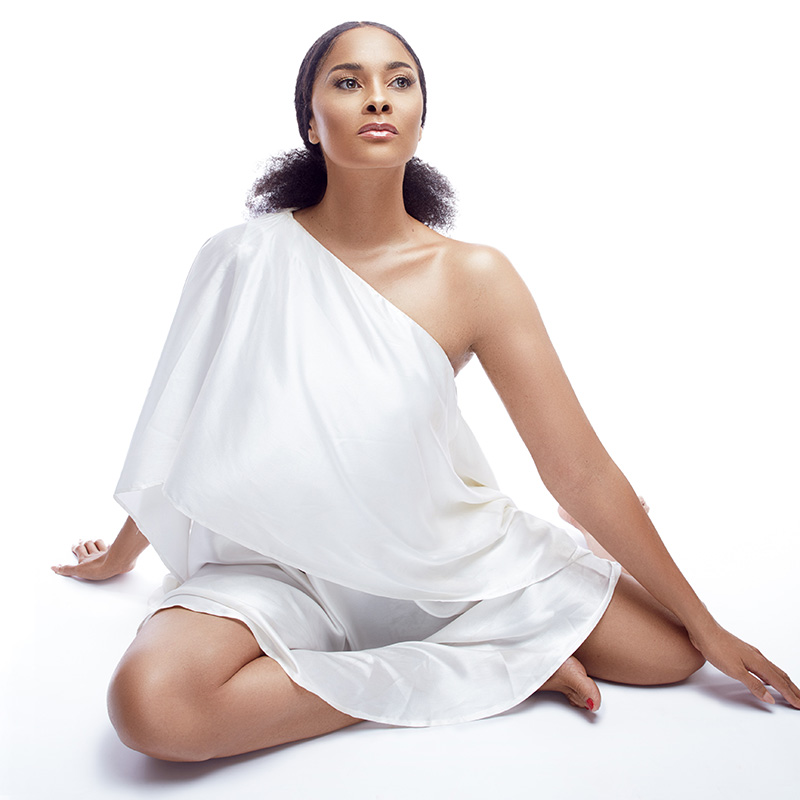 Meet the founder: Menaye Donkor Muntari
In 2013, Menaye Donkor had the honor of being named "Woman of the Year" and continues to spread her message of solidarity in each new project.
Menaye founded Menaye Charity Organization and Menaye School of Hope, non-profit organizations that set goals of family help, protection for women, free education and schools construction in the sixteen regions of Ghana.
The youngest of seven children, Menaye Donkor was born in Toronto (Canada), grew up with her parents in Accra (Ghana), where she completed her primary studies and then graduated with honors in Marketing from York University in Toronto.
Winner of the Miss Universe Ghana pageant in 2004, Menaye moved to New York to pursue a modeling career, conquering covers of numerous magazines, a success that allowed her to weave a dense network of social and professional contacts.
For more than a decade, Menaye has worked tirelessly to improve the lives of Ghana's women and children through the Menaye Charity Organization.
In 2004, the organization founded the Menaye School of Hope, which provides free, quality primary education to children and distributes scholarships in poor and rural areas of the country. Menaye is personally responsible for raising funds for the Menaye School of Hope. She is pursuing the long term goal of building a Menaye School of Hope in each of the sixteen regions into which Ghana is divided. Menaye has also worked with more than 600 Ghanaian children suffering from HIV or AIDS.
In September 2012, Menaye was chosen as "Nkosuohemaa", or "Queen of Development", by the head and council of elders of Agona Asafo, in the Central Region of Ghana. The official name under which she holds this position is Nanahemaa Menaye Afumade Afrakoma I, a title that indicates her sense of responsibility towards her people and her contribution to society.
Happily married and mother of two children, Menaye continues tirelessly in her commitment to her homeland.